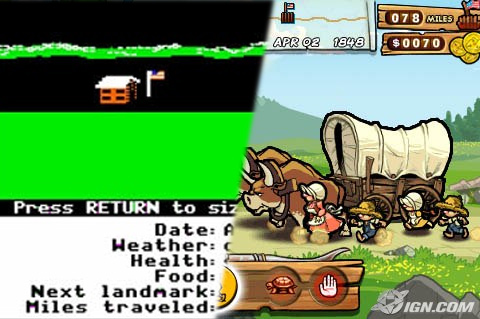 I'm helping a Social Studies teacher with her westward expansion lesson and we found Westward Trail, which looks very, very similar to the old Apple IIgs game we played when we were in elementary school.
You can find the game by clicking here. May your oxen be healthy and your axles unbreakable.
Side note: the original Oregon Trail is now on the Nintendo DS and on the iPhone and they are both worth checking out.